Event Date:
Saturday, August 29, 2015 -
Event Type: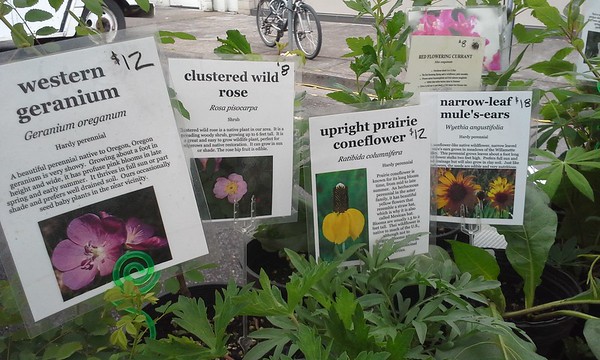 We will be participating in the Northwest Permaculture Convergence (NWPCC) Expo Saturday August 29th in Eugene.
Friday August 28, we will host a tour of our nursery from 1-2:30 PM. Read more.
Saturday, August 29th we will have a booth with plants for sale and free advice at the NWPCC Expo from 10 AM-5:30 PM.  The expo is free and open to the public.
Location: Emerald Park, 1400 Lake Drive, River Road Neighborhood
 
Saturday,
August 29th, Devon will be giving a presentation.
Gardening with Edible and Medicinal Native Plants in the Northwest
Workshop session #2 - Saturday, 1:30pm - 2:45pm
Location:Edges Room River Road Rec Center
---
Native plants can provide so much more than habitat for native wildlife! Growing native edible and medicinal plants brings us closer to family and community food security and helps us take control of our health care. Multi-functional native plants have the potential to encourage collaboration between restorationists and permaculturalists. This workshop will explore some of the special plants in our bio-region that we use for food and medicine. We will introduce our favorite plants that thrive in our garden, demonstrate identification, and discuss cultivation, harvest, and processing. We may also get a chance to taste some of the plants.